LANE COVE RIVER KAYAKERS
Lane Cove River Kayakers is a racing and fitness paddling club based at Rotary Athletics Field, Lane Cove North, Sydney. We meet every Wednesday evening throughout the year for a 6.25pm start, 12km, 9km or 6km time trial on tranquil Lane Cove River.
PaddleNSW Marathon Series #4 - Sunday 29 May 2016 - hosted by LCRK
- starting from Rotary Athletics Field, Lane Cove North, Sydney
- ~10:00-10:15am briefing, then first start at 10:45am as normal
- Life Jackets are mandatory per Aquatic License (deep water, >100m from shore)
- Download the Event Flyer (PDF 700K)
- click here for Tides, Wind and Weather
- click here for more information (site details, videos, pictures)
 


We have a strong membership base (over 140) with a broad range of ages and a reputation of being a relaxed and friendly club. While competitive on the water we are at all times very supportive of one another.
LCRK has established itself as one of the most active marathon racing clubs in NSW with high levels of participation in events such as the: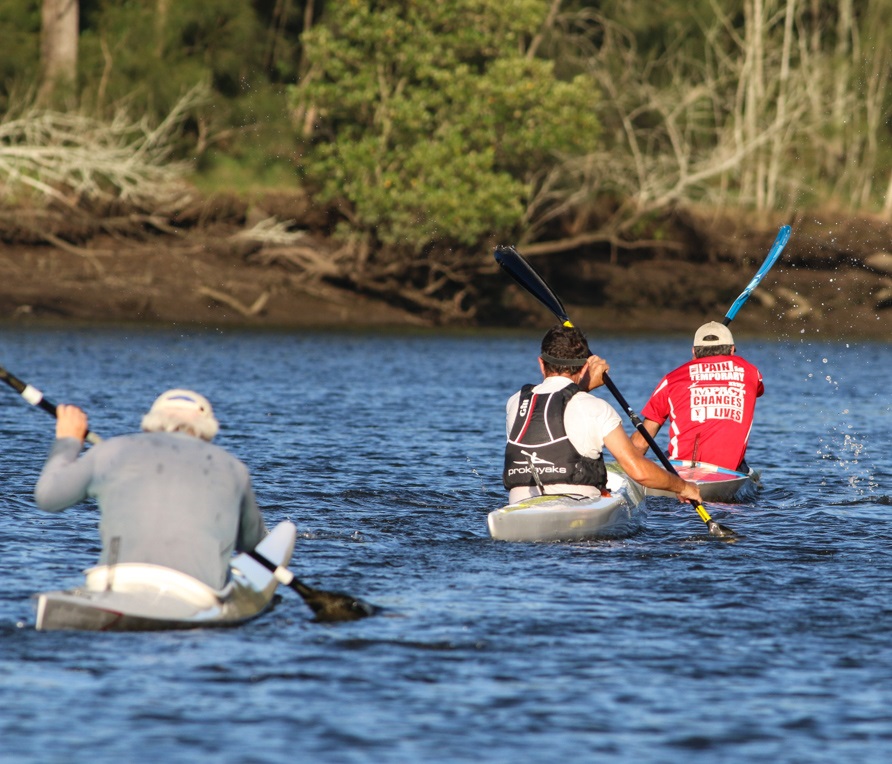 Amongst its many achievements the club is a regular winner of the Hawkesbury Canoe Classic's Commonwealth Bank Cup, with members holding several class records.
Members also participate in harbour racing and sprint events and internationally in endurance races such as the Yukon River Quest (Canada) and the Fish River Marathon (South Africa) and in associated sports like multi-sport and adventure racing.